Where we are
Border Guns PSG
Valley View, Two Crosses, Newcastle-on-Clun, Craven Arms, Shropshire SY7 8QX
Directions and Maps to the Range here
From Shrewsbury M54/A5 – A49 South or A488 South
A49
From the A5 follow the signs for A49 Church Stretton and Craven Arms.
As you come into Craven Arms there are three mini-roundabouts – keep straight on until you get to the fourth mini-roundabout (Craven Arms Hotel on the right) and turn right onto the B4368 signed Clun. Then follow the directions "From Clun B4368" as below.
A488
Or alternatively take the A488 exit off the A5 signed Minsterley and Bishop's Castle. This will take you through the villages of Pontesbury and Minsterley following signs towards Bishop's Castle. Stay on the A488 bypassing the town of Bishop's Castle then follow the signs to Clun A488. On entering the town look for the signs for B4368 to Newcastle and Anchor then proceed as "From Clun B4386" below.
From Leominster A49 North
Follow signs for A49 Ludlow and Craven Arms.
In Craven Arms you will come to a mini-roundabout by the Craven Arms Hotel on the left. Turn left and follow the signs to Clun B4368. Then proceed as "From Clun B4386" as follows.
From Clun B4368
If arriving from Craven Arms bear left in the town off High Street into Bridge Street signed B4368.
If arriving from Bishop's Castle (A488) turn sharp-right off High Street into Bridge Street B4368.
Go over the old stone bridge and take the immediate first right, signed Newcastle, Anchor, Clun Castle B4368.
Follow the road to Newcastle and as you enter the hamlet go past The Crown Inn (painted white) on right-hand side. The main road will take a sharp left hand bend, turn right (straight on) on the bend signed "Two Crosses" and "Mainstone".
Follow the signs to Two Crosses keeping right at the fork about half a mile from the last junction. After 2.5 miles you will come to a farm called Brookhouse at a T-junction. Turn right and Two Crosses is a crossroads at the top of the hill just over a mile from Brookhouse.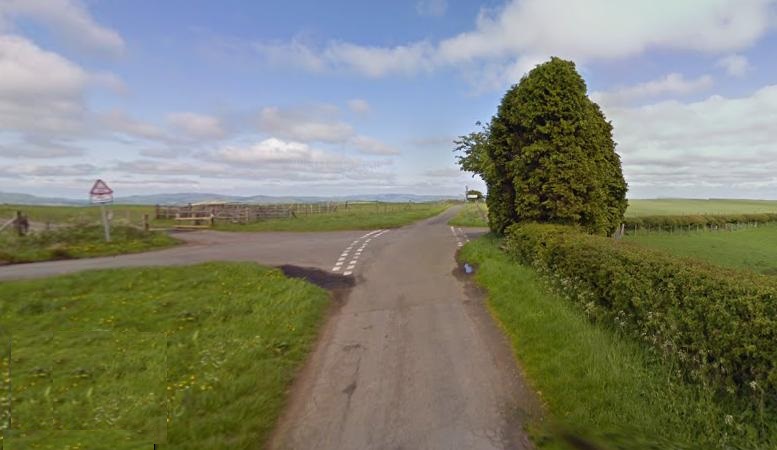 Turn right at the crossroads signed "Three Gates" and "Clun". Then proceed as directed on Directions to New Range on this website.
Sat Nav Users
The postcode alone SY7 8QX will take you to the farm entrance for Three Birches which leads to the range.
Beware! If you attempt to approach from the Wrexham, Oswestry, Welshpool road A483/A490 on Sat Nav alone it will probably take you down some "Unsuitable for Vehicles" tracks. They aren't joking either, even with a 4×4.
GPS Co-ordinates
If you have direct Latitude & Longitude entry facilities on your Sat Nav here are the numbers for the entrance to Three Birches.
Lat N52:28:06 Long W3:07:18 (Degs:Mins:Secs)
or
Lat 52.468420 Long -3.121744 (Degs.Decimal)
or
LandRanger SO238862